We are a premier               New Zealand Hunting Outfitter with a                          Hunt of a Lifetime…

Guaranteed!
Are you ready to experience the thrill of stalking a roaring red stag, or do you have the determination to hunt the breathtaking Southern Alps in pursuit of a majestic bull Tahr?  Maybe it's time you did, life is short!
With a wealth of knowledge, varied professional skill sets and over 25 years Outfitting/Guiding experience to International hunting enthusiasts, we know we will offer you a unique 'experience of a lifetime'.
Whether you are setting your sights on hunting World Record, Free Range or Game Estate trophy animals, you'll enjoy true first class Kiwi hospitality where the options are endless and the trophies are magnificent.
Our exclusive premier hunting areas, delicious cuisine, charming accommodation,  friendly and experienced guides along with safety, satisfaction and success makes your Four Seasons Safaris experience 'second to none'.    
Why book with
Four Seasons Safaris?
100% NZ owned and operated with 25 years of quality assurance, owning and leasing several private hunting areas.

Outfitter awards and accolades within the international hunting industry truly speak for themselves.

Endorsed by New Zealand Tourism with a 'Qualmark' endorsement visitor activity award for quality, safety and professionalism to the tourism industry.
We specialize in free-range foot hunts and game estate hunts. One of our game estates has over 5000 acres of prime habitat for trophy hunting.

Our staff are enthusiastic, passionate, experienced and dedicated to providing you a successful, fun and safe hunting experience.

Catering to the individual, families and larger groups.

We take particular care of non-hunters with our in house tour guide.

Accommodation from five star resort to wilderness cabins.

Private helicopter charter for alpine hunts and scenic flights.

We care about you and our staff! We are safe, reliable, up skilled professionals and will continue to be the leaders in our industry.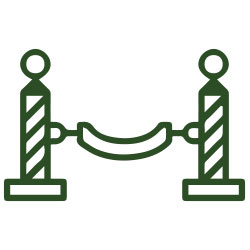 Exclusive Private Hunting Areas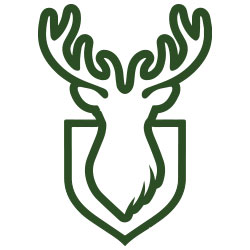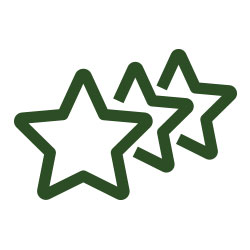 Don't just take our word for it…
"What a great time. Scenery, people, accomodations, food and the hunting were all wonderful. It's a long way to go, but worth every mile. I brought my wife and she had a wonderful time too. Shane run a first class operation and will be sure that your every need is met. Be sure to ask them about their special possum hunts too."
"I hunted Red Stag, Chamois, and Tahr with Shane at Four Seasons Safaris. I was there with my wife and 5 children we had a wonderful experience. I was successful in harvesting all three trophies and my wife and kids love the helicopter tours and Jet Boat Ride. Christine and Robbie were fantastic, The service was great and the food was as good as any fine restaurant. We had a great time."
"Four Seasons was highly recommended to me several years ago as the best outfitter in New Zeland for Red stag, tahr and chamois. I recently completed a hunt with Four Seasons and was highly impressed with attention to my desires for an exciting hunt. Every aspect of the hunt was thrilling especially the hunt for tahr in the Southern Alps. Hunters will be very pleased with Four Season."
New Zealand Stag Hunt Just in Time There was an hour of light left in the day and we were closing the distance on a group of red stags we had been tailing all day. We were hunting in the Hunters hills range on the South Island of New Zealand. It was steep hill...
Four Seasons Safaris New Zealand; A recap of a Red Stag Hunt! By: Larry Weishuhn In the far distance, sliding down through the bush lined canyon could faintly be heard a roar or was it a bellow?  The wind was blowing so hard I wasn't sure if I really heard the...
Red Stag Roar
This time of the year in New Zealand is the beginning of fall, and the stags that roam the hills are coming into the most exciting time of the year, the "rut." The "rut", or otherwise known as the "roar" for the red deer starts in the month of March and goes through April in New Zealand.